WHAT CAN DATA SCIENCE TALENT (DST) OFFER YOU THAT'S DIFFERENT TO OTHER RECRUITMENT COMPANIES?
1
EFFECTIVE
RECRUITMENT IS
ONE OF THE BIGGEST
CHALLENGES
BUSINESSES AND
ORGANISATIONS FACE.
---
We are not just an agency
that fills jobs.
The DST mindset comes
from a determination
to improve the
hiring process for
both companies and
candidates.
2
WE HAVE
BUILT THE FIRST
PROFILING SYSTEM IN
THE DATA SCIENCE
DISCIPLINE.
---
This profiling system helps
hirers quickly understand
job characteristics
and map these against
candidate strengths to find
the best fit. For candidates,
the DST Profiler® helps
them to identify their core
skills.
3
WE ARE
MAKING A LONG-TERM
CONTRIBUTION BY
SHARING THE LATEST
ADVANCEMENTS IN THE
FIELD OF DATA SCIENCE.
---
We created The Data
Scientist magazine
and the Data Science
Conversations podcast to
provide the community
with insightful content
from leading Data Science,
Machine Learning, and AI
Experts.
WHY DATA SCIENCE TALENT

WAS ESTABLISHED
Founder Damien Deighan was frustrated with the state of recruitment. He felt that recruitment consultants were seen as an extra pair of hands who fired off resumes to companies behind with hiring. Generally, these recruiters added little value other than presenting CVs and doing the basic qualification of suitability. They were poor at marketing the jobs and even worse at assessment.
Damien believed that a recruitment consultant should add value in both candidate attraction and assessment – and on 1 August 2016, Data Science Talent was born. The company was set up to advance the role of the recruitment consultant by improving how companies hire. He wanted a recruitment company to offer a robust assessment capability that benefits both the hiring manager, and the job seeker.
THE DATA SCIENCE TALENT

STORY

In the beginning, Damien immersed himself and his team in the Data Science sector to understand it better than any other recruiter. They attended hackathons with clients and industry events such as ODSC.

It became clear that two big problems existed in Data Science hiring:
There were no universally-agreed definitions of the different roles in a Data Science team.

There were no clearly aligned job descriptions, job marketing and candidate assessments in tech recruitment. In Data Science, this problem was even worse because of the varied skillsets involved and the diverse backgrounds of Data Scientists.
Damien had previous experience in using and selling different profiling systems and realised that he could design something similar for Data Science – but with deeper assessment capabilities than these other relatively superficial tools.Over two years, Damien developed the DST Profiler®. The DST Profiler® is a map and set of fundamentals that concisely sets out the discipline of Data Science and Engineering to create better outcomes for both the hiring company and the job seeker.
The platform creates transparency for both sides of the hiring equation. When presented with the results, many job-seekers have thanked us for not wasting their time with a job interview process where the role isn't right or doesn't develop skills in their strongest areas.
Our Mission
At Data Science
Talent, we have
one clear mission:
To help companies build effective Data Science teams and help Data Science & Engineering professionals advance their careers. We will make recruitment easier for the Data Science Community by improving the hiring process.
OUR CORE

VALUES

We don't believe in long, generic lists of core values. Our core values are specific behaviours and actions that we are committed to. They are active, not passive. If people focus on these values, they will generate a high level of performance.
1

Continually improve ourselves and the company.

2

Focus on what matters and use our time
effectively.

3

Demonstrate that we care about what we do
and who we interact with.

4

Have humility.
DAMIEN DEIGHAN
Damien has worked in recruitment since 1999. He's still very much involved in day-to-day work, which could explain why his ginger beard is slowly turning grey.
Read more
DAVID WILLIAMS
David has 28 years' of experience and a strong sales and commercial background.
He also has an excellent understanding of the critical factors for income
Read more
STUART CALLAGHAN
Recruitment Delivery Manager
Stuart joined in 2022, bringing over 17 years of experience working for three of the world's largest specialist recruitment companies.
Read more
RACHEL GETHING
Rachel joined the company in 2022. She brings over ten years of experience working in the recruitment industry, managing background screening and compliance.
Read more
Meet

The Team

We are a growing team with vast experience across the recruitment, marketing, legal, finance and Data
Science sectors. We come from diverse backgrounds, and each bring our own unique skills and strengths. Since 2016, we have placed Data Scientists in the UK, Europe and the USA.
ELLIOTT POINTON
Lead Recruitment
Consultant
Elliott has over eight years of recruitment experience, both in agency and client-side.
Previously, he worked for the global consultancy firm
Read more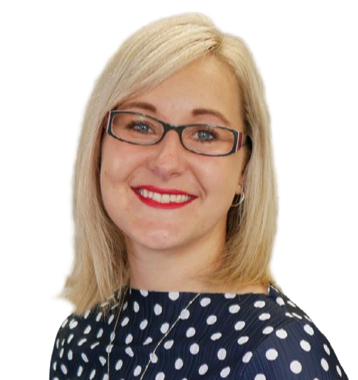 KATIE SHUTT
Senior Recruitment Consultant
Katie has over eight years of experience specialising in IT recruitment and account management.
Before recruitment, she also worked in sales.
Read more
SHILPA CHOUDHERY
Shilpa is a creative and analytical Talent Sourcer with over five years' extensive experience in Advanced Boolean search methods.
Read more
RITIKA CHOUDHURY
Senior Sourcing
Consultant
Ritika has over four years of sourcing experience. She applies her skills in advanced Boolean searching for candidate mapping and shortlisting.
Read more
ROSHNI PILLAI
Roshni joined as a Sourcer Consultant with a year's experience, having previously worked as a Community Manager. Her skills lie in researching, shortlisting and mapping out candidates to jobs.
Read more
IMTIAZ DEIGHAN
Senior Marketing
Executive
Imtiaz has been with Data Science Talent since the start. Originally running the payroll and bookkeeping functions, she then took on the key role of Senior Marketing Executive.
Read more
DONNA ALDRIDGE
Donna has over 20 years of experience as an EA in the estate agency, event, and business management industries.
Read more
MANISH DEWANGAN
Manish Dewangan is an experienced accounting professional with over four years of expertise in managing financial matters.
Read more
© Data Science Talent Ltd, 2023. All Rights Reserved.